Install on a GNU/Linux server

These instructions will work for any of the GNU/Linux distributions where Docker is supported and can be installed.
Warning
Only 64 bits distributions are supported. Do not try to install on a 32 bits operating system!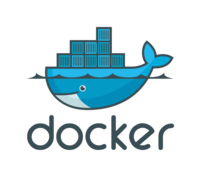 Prerequisites
You'll need a GNU/Linux server. Because of the use of linux containerization technology, other operating systems (FreeBSD, OpenBSD, and others) are not supported.
If you don't have a server, look at the documentation to rent one: Install in the cloud.
Dependencies:
Absolutely required dependencies:
A containerization technology such as docker or podman.
A MySQL database. Not MariaDB, MySQL. The following MySQL modes are known to work fine with eLabFTW codebase:
ERROR_FOR_DIVISION_BY_ZERO

IGNORE_SPACE

NO_ENGINE_SUBSTITUTION

NO_ZERO_DATE

NO_ZERO_IN_DATE

ONLY_FULL_GROUP_BY

PIPES_AS_CONCAT

REAL_AS_FLOAT

STRICT_ALL_TABLES
Strongly recommended dependencies:
Notes:
You can have your normal user in the docker group to execute docker commands without sudo (see documentation).
Ubuntu users: Docker as a snap is known to cause issues. Uninstall that and install it without snap. See this issue.
Install docker-compose preferentially with the curl/standalone method to get the latest version, as the repository versions might be outdated and will cause issues. See install docker-compose.
Configure eLabFTW
Warning
A proper subdomain is required!
We will install elabctl, a tool to help you manage the elabftw installation. It is not required to install it but it is quite handy so it is recommended (also it's just a bash script, nothing fancy). If you you do not wish to use elabctl and just want a YAML config to edit, see instructions below for advanced users.
Initialize your database
Import the database structure with:
elabctl

 

initialize


# same as: docker exec -it elabftw bin/console db:install



Replace "elabftw" in the command above by the name of the elabftw container if yours is different (for instance if you have several containers running with redis as session handler). You can check this with elabctl status/docker ps
Register a Sysadmin account
Point your browser to https://<your-elabftw-site.org>/register.php