Welcome to eLabFTW's documentation!

Website

:

Live demo

:
---
How to use this site
This website contains both the technical documentation for installation, configuration and maintenance of the application, and the user documentation. Look at the menu on the left and select where you want to go: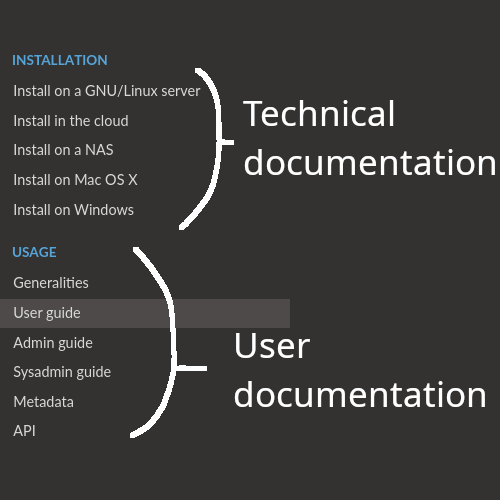 ---
Introduction
eLabFTW is a web application, running in a linux container and using a MySQL database to store data persistently. Once installed on a server, users can register an account and start using their electronic lab notebook.
Several teams can be hosted on the same install. Ideally, it is installed at the institution/company level. But individual teams can install it for themselves, too. Or you can run it locally on your computer, though this is not advised.
It is distributed through Docker images, ensuring portability and added security through containerization. See the Docker documentation for more information about the containerization technology.
If you're looking into what eLabFTW can do before installing it, you might be interested in the list of features.